On January 11, 2022, the annual "2021 Roborock Partner Conference" was held in Hilton Shenzhen Shekou Nanhai Hotel. The conference gathered many core suppliers Roborock, and Camsense, as a partner representative, was invited to attend the conference.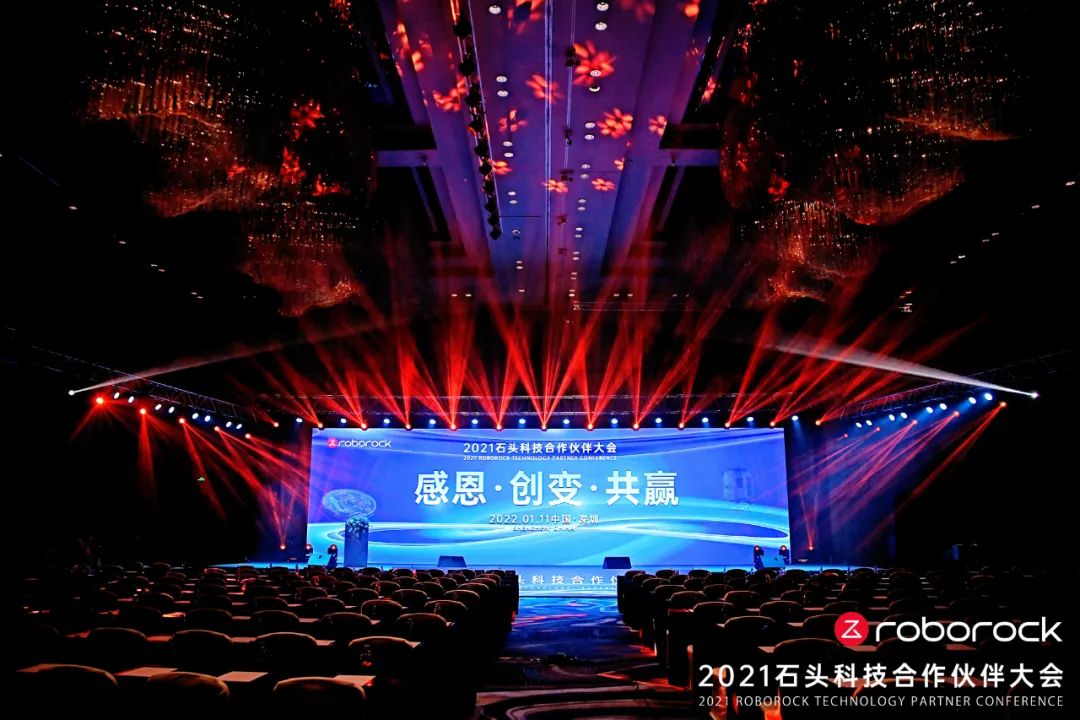 With the theme of "Gratitute, Change and Win-win", this conference is a large-scale event for Roborock's core suppliers and an exchange platform for partners. As a company focusing on the research, development and production of home intelligent robots vacuum and other intelligent appliances, Roborock is well known in the field of laser-guided floor cleaning robots worldwide, occupying a large market share. Its market performance is closely related to the collaborative support of many partners from upstream and downstream of the industry. Roborock's strict selection requirements for suppliers have also set a high quality industry standard.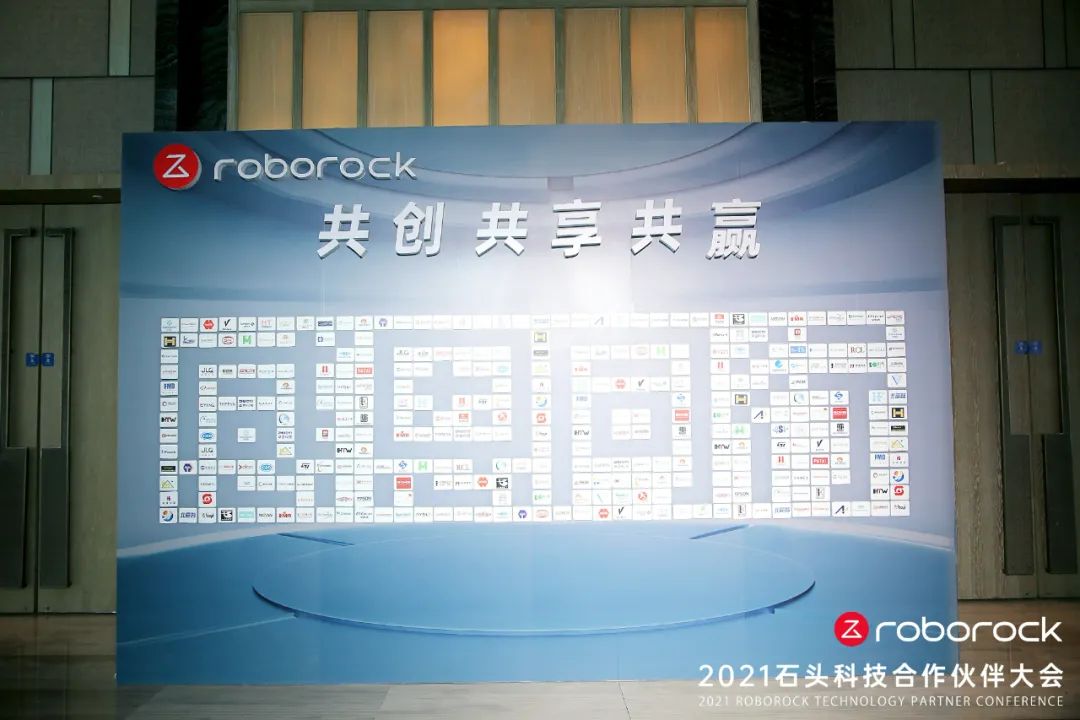 With the deep drilling in the LiDAR segment, Camsense was officially promoted as Roborock's partner and LiDAR supplier in 2021, which is not only Roborock's recognition of our own product innovation, but also the affirmation of the quality of "manufactured in Camsense".
Since its establishment, Camsense has been committed to the research and development of high-precision positioning vision sensors, aiming to provide core technology and product support for various artificial intelligence applications. In order to better apply the visual spatial positioning technology to LiDAR products, Camsense has created the technology of "surface array Sensor + self-researched ASIC chip", which solves the problem of positioning accuracy and automatic identification for robots vacuum and makes the performance of sweeping machines significantly improved. Based on this innovative strategy, Camsense has reached cooperation with Xiaomi, Dreame and other sweeper head enterprises. In order to better guarantee the production and control the quality of products, camsense built its own 6000 square feet factory in 21 years to better provide stable quality and service for customers.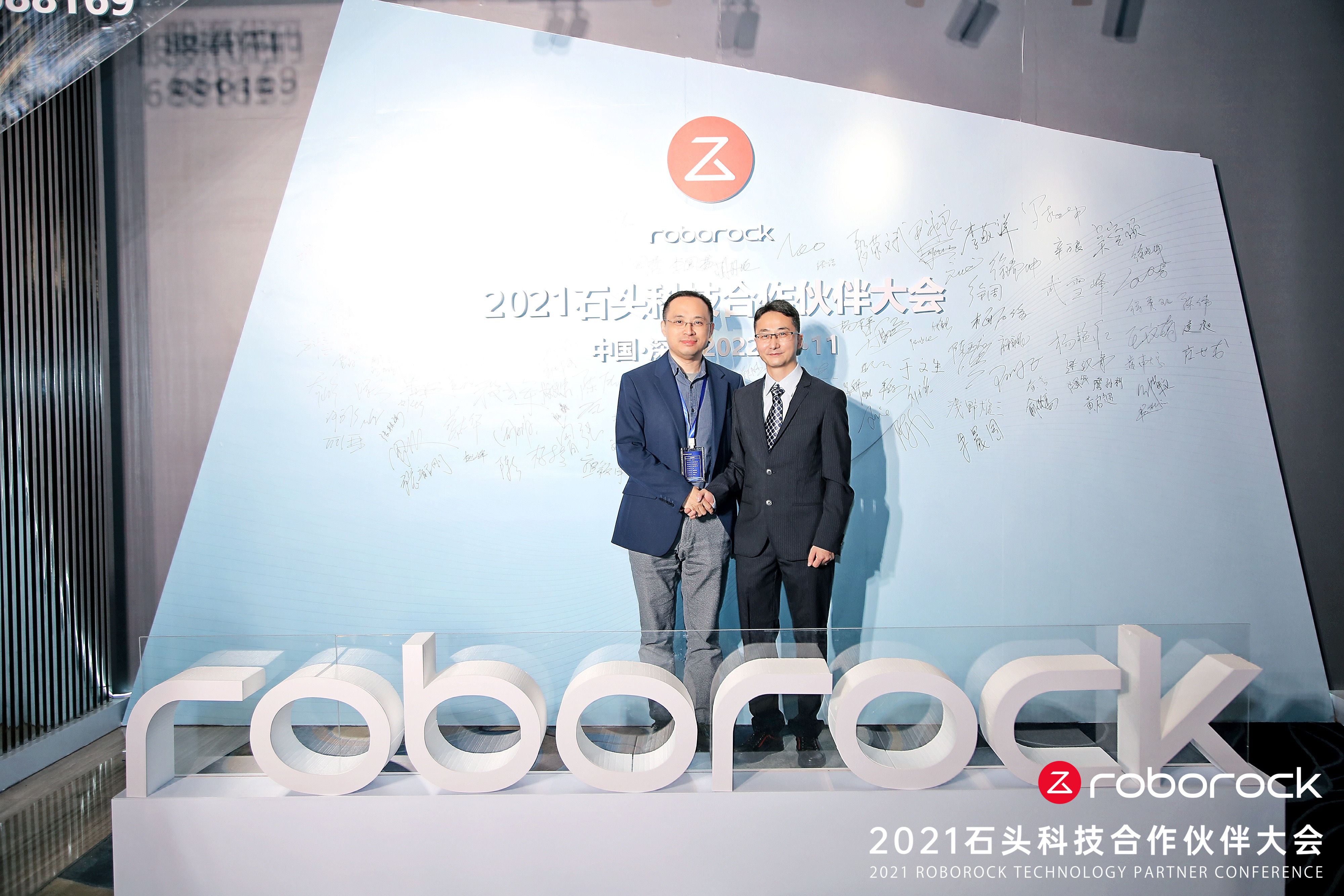 Christopher, Camsense's CEO(left) & Qian Qijie, Roborock's Vice President of Supply Chain(right)
As the evolution of the cleansing robot industry accelerates, companies up and down the industry supply chain are facing new market tests and challenges. How to meet the changing needs of users to create more intelligent sweeper products remains the biggest problem. And to speed up the breakthrough of industrial barriers and rapid integration of industrial technology is undoubtedly a must way to accelerate the process of digital intelligence in the floor sweeper industry. In the coming year, Camsense will continue to improve product quality and better serve clients such as Roborock, Xiaomi and Dreame to promote the upgrading and development of the entire service robot market.