Recently, Shenzhen Camsense Co., Ltd. (hereinafter referred to as: Camsense) obtained the US authorization certificate through the invention patent applied by PCT - "Infrared spot center point extraction method, device and electronic equipment". The US patent authorization this time means that Camsense is more international in technological innovation and intellectual property protection, and more competitive in developing overseas markets.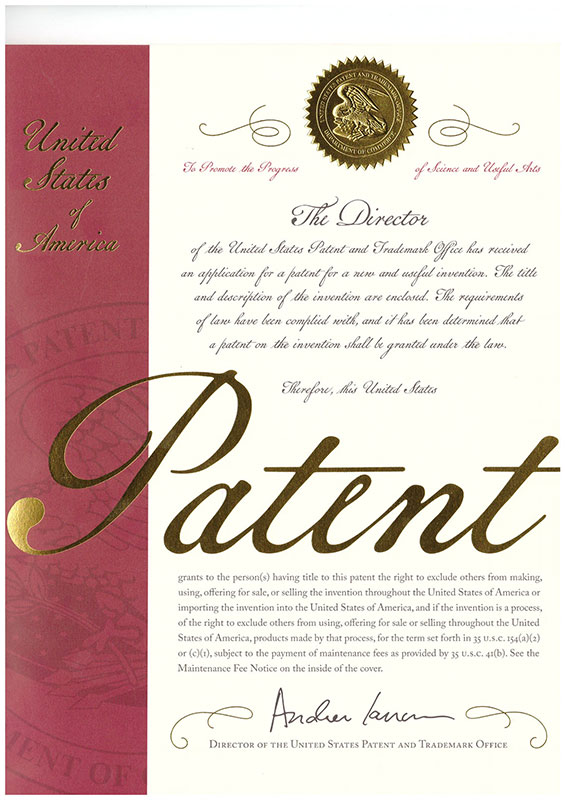 As we all know, applying for a patent in the United States is not an easy task. The patented product itself must have creativity and novelty, and it is also a severe test for the overall technical level of the applicant. Since its establishment in 2014, Camsense has been committed to the research and development of high-precision positioning visual sensors, aiming to provide core technology and product support for various artificial intelligence applications, and has a large number of core algorithms and chips with completely independent intellectual property rights. It is precisely because of years of technical precipitation that Camsense's innovative patented technology has been authorized by the United States.
This time, Camsense applied for a patent for extracting the center point of infrared light spots, which realizes the acquisition of images through electronic equipment, denoising and binarization, and then extracting the connection components of infrared light spots in the binarized image through electronic equipment. Finally, electronic equipment The center position of the infrared light spot is calculated according to the extracted connection component. This method can quickly and accurately calculate the center position of the light spot, thereby ensuring the accuracy and tracking ability of the moving object of the tracking system. Before this, in the fixed-point position tracking system for industrial robots, service robots or virtual reality (VR), the tracking based on infrared active light source is usually used, because the infrared active light source can prevent interference from other wavelengths. The most straightforward way to improve the measurement accuracy is usually to use a camera system with a higher resolution, but this means a high cost. And Camsense's patented technology relies on its unique algorithm to reduce the dependence on hardware conditions, thereby ensuring quality and reducing costs.
Camsense has applied for 32 invention patents in terms of independent intellectual property rights and obtained 14 authorizations for algorithm innovation and deep cultivation. From the layout at the patent level, it is not difficult to see Camsense's investment in intellectual property rights and awareness of protection. It is reported that Camsense has a number of intellectual property rights under application to the US Patent Office. The company will continue to strengthen R&D innovation, strengthen intellectual property protection, and apply for more and more valuable patents to build a high platform for the company's development.