Recently, Shenzhen Camsense Technology Co., Ltd. (hereinafter referred to as Camsense) announced that it has completed a B++ round of financing of nearly 100 million yuan. Zhijin Capital is the exclusive financial advisor for this round of financing. Camsense has successively obtained B rounds, B+ rounds and B++ rounds of financing in the past six months, and the cumulative amount of Series B financing has exceeded 200 million yuan.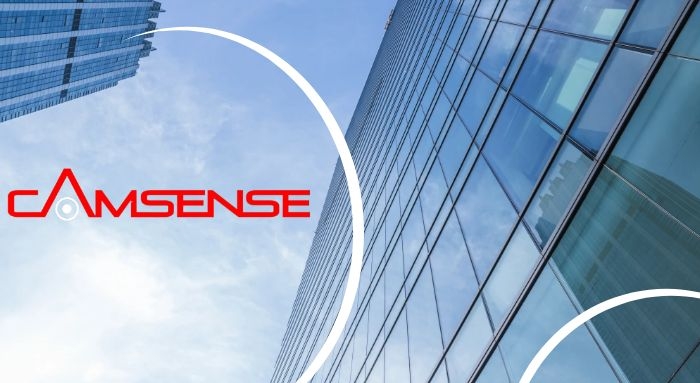 Christopher, founder and CEO of Camsense, said that this round of financing will be used to invest in new visual sensors, including obstacle avoidance sensors in the field of sweeping robots, long-distance ranging lidars, and VR/AR spatial positioning and tracking systems.
Since Xiaomi launched the first sweeping robot with lidar in 2016, lidar has become the standard on the robot vacuum cleaner, and a large number of suppliers of lidar have emerged in the supply chain. Most of these companies adopt the common technical solution in the industry-industrial-grade linear Sensor+DSP chip, but there are problems of insufficient reliability and high cost. This makes the market popularization of the end product, that is, the sweeping robot more difficult.
Camsense is actually a latecomer to this track, and only officially launched its first lidar product for sweeping robots at the end of 2018. However, based on the team's years of precipitation in the field of "monocular vision" technology, it has stepped out of the technical route of "consumer-level area array Sensor+ASIC chip" to achieve high frame rate effects, improve product reliability and reduce costs.
Through technological innovation, Camsense quickly opened up the market, with an annual shipment growth rate of over 300%. Up to now, Camsense has served customers covering many first-tier brands, including Xiaomi, Dreame, 360 and leading customers in the sweeper industry.
In addition to lidar products, Camsense has also invested a lot in VR/AR, industry, and medical. The high-precision positioning system has a positioning accuracy of 0.2mm, and the VR/AR monocular vision 6DoF tracking system is the first company in China to have this positioning capability after Microsoft and Oculus.
Camsense said that in addition to a lot of experience in chip design and algorithms, he also has solid capabilities in manufacturing and supply chain management. Through self-built production lines to control production quality, Camsense has a designed monthly production capacity of 500,000 units and has a large-scale batch supply capacity. The peak shipment volume this month was 25W+, an increase of 700% over the same period. At present, Camsense has cooperated with nearly dozens of sweeping robot brands, with a cumulative shipment of millions.
Christopher, founder and CEO of Camsense, pointed out that lidar is a core component product that provides key support for customer products, and "technology orientation and customer first" are the company's two most important value orientations. After this round of financing, the company will increase investment in technology, continue to develop products that solve industry pain points, and better serve the industry and customers.
Stonevc, the lead investor in this round, said that as a representative product of home service robots/smart home appliances, the global market of sweeping robots is currently in a stage of rapid growth, and there is still room for a substantial increase in the market penetration rate of China's benchmarking overseas developed countries. After years of accumulation, Camsense has monocular vision spatial positioning core algorithms and chips with completely independent intellectual property rights. Its core high-precision positioning series products have great application space in the fields of sweeping robots, VR/AR, industrial manufacturing, medical surgery, etc. , At present, it is already the leading supplier of the core laser navigation module for sweeping robots in China. Stonevc is very optimistic about the future development prospects of Camsense in related fields, and hopes to support and help Camsense continue to grow and achieve greater success by participating in this round of financing and other resource cooperation.
Guoxin Capital said that the low-cost, high-precision, high-reliability and small-volume product features formed by the integration of Camsense ASIC chips and core algorithms fit the composite needs of the future market for visual positioning systems and build a broad moat. The sweeping robot industry is a 100-billion-dollar market. The company's customers in the sweeping robot field include Xiaomi, Dreame, 360, Lenovo, Haier and other leading brands in the field of smart home appliances. It is hoped that Huanchuang Technology will become the invisible champion of the sweeping robot industry.