On the way to mass production of lidar, Shenzhen Camsense Co., Ltd. (hereinafter referred to as: Camsense) has become a dark horse.
At the beginning of September, the news that Camsense's new production line was put into use and the production capacity increased by as much as 3 times spread across the entire network. Recently, news that shook the industry came again. Camsense lidar shipments exceeded 100,000 units per month.
Over the past few years, several robotic sweeping lidar startups around the world have been working to reduce the cost of the sensor to enable mass production. But so far, only Camsense has achieved large-scale mass production, and its monthly shipment in September reached 100,000 units, a record high, becoming the largest supplier of lidar in the sweeper industry in a single month. Shipped a few representatives.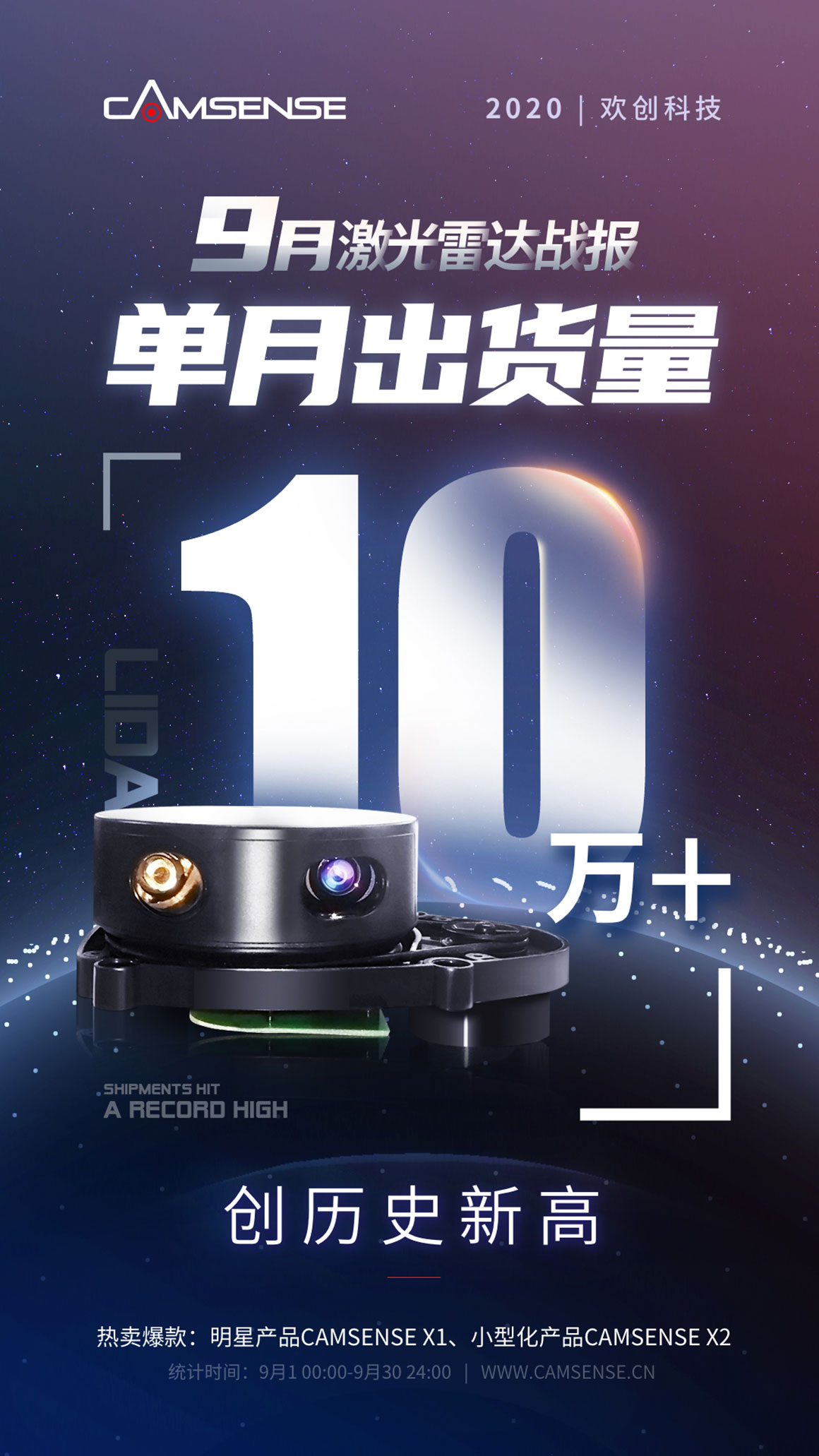 Achieving mass production has always been a pain point in the industry. LiDAR is a very precise optical device, especially in assembly and post-correction. There are many thresholds. Installation errors of several microns will cause great differences in performance. In order to change this situation, Camsense adopts the technical solution of consumer-grade area array Senosr+ self-developed ASIC chip through technological innovation, which improves the performance of the product and reduces the cost on the one hand, and solves the key problem of post-assembly on the other hand. , which makes many assembly and adjustment tasks that are highly demanding on workers simpler and faster, and greatly improves the product qualification rate and production capacity.
Camsense CEO Christopher said that the realization of large-scale mass production indicates that the ranging module of the sweeping robot lidar has met the requirements of the sweeping robot industry in terms of supply capacity, quality and cost control. A key step forward in lidar technology.
As the "eye of the machine", lidar is an important sensor for robot perception. The lidar technology itself has a complex structure, and is difficult to mass-produce and the cost is high. In addition, my country's lidar technology started late, so the quality of products is comparable to that of foreign lidar technology. There is a certain gap, which has led to the long-term monopoly of my country's LiDAR by foreign countries. However, in recent years, the development of domestic lidar technology has accelerated, and the performance has been significantly improved, especially in the field of robotics, which can fully meet the application needs, and the price is only about half of foreign lidar brands, with great competitiveness . The Camsense lidar, which is known for its high quality and price ratio, has been quickly recognized by the industry market for its product features that are lower than the industry price and higher than the industry product performance. It is believed that this mass production will be a new milestone in the industry - to further reduce the cost of the sweeping robot industry, Camsense will further promote the development of the industry.